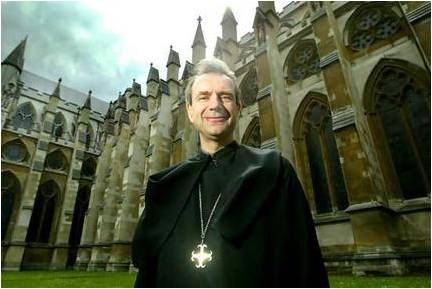 I am tonight struck by something I have seen of a BBC television program called
'The Monastery
".  A reality TV experiment whereby a Monastery in Sussex, England opened it's doors to a BBC camera crew and five
modern men
 (who are mostly not Christians), but who are interested to understand what has drawn it's inhabitants to the monastic life.
There are three episodes which have inspired and got a hold of my heart.  It thrills and excites me to see God using these beautiful Monks to wake up the hearts and spirits of the five visitors, and through them, the collective audience of the show.  
At one amazing moment in the last episode one of the monks gave a blessing to one of the visiting men.  I have commandeered a computer tonight in order to share it with you; as it has touched something in my heart which I know gives me strength and courage to face my days closer to the Lord.  May it do the same for you.
May your soul calm, console and renew you,
May the light of your soul guide you,
May the light of your soul bless the work you do,
With the secret love and warmth of your heart.
May the day never burden you,
May dawn find you awake, alert, 
approaching your new day with dreams,
possibilities and promices.
May you go into the night blessed, sheltered and protected.
Goodnight.
Shell xx